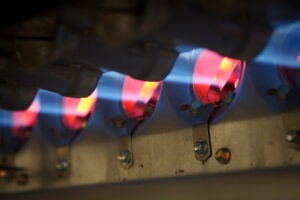 As long as there's anything but cold air coming from your air vents, you're probably going to be fine, right? Well, not exactly. One of the first signs that a furnace exhibits before it starts to shut down or suffer from an efficiency problem, is it sends lukewarm air through your vents. There are a lot of reasons this could happen, but we assure you that none of them are good.
While you might just need a quick repair, your furnace could also be aging into retirement. In this case, you'll need to call us for a new furnace installation in Fort Wayne, IN. You depend on your furnace to stay warm and cozy throughout the year, which means that any sign of a problem should be treated with care and attention.
Don't worry! Our team is going to work hard on informing you as to what's going on, and we'll fix the system quickly so you can get back to your normal life.