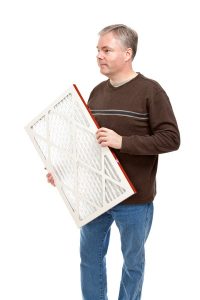 You know that AC technicians need to handle AC maintenance.  It's just not a DIY job. There is way too much to consider. Too much training and experience needed. But did you know that there is one maintenance task that you can and should handle yourself?
It's an easy one. Just change your air filter as needed.
Well, that doesn't sound all that important, you're thinking. In truth, keeping a fresh air filter in your AC is the best thing that you yourself can do for your system. Why? Well, that's what we're here to talk about today. So read on, and reach out with any questions that you may have.