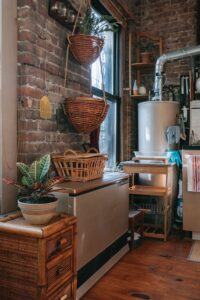 If you're a heat pump owner, you're probably already familiar with the phrase "heating and cooling mode." This is what we use to differentiate between the different types of comfort your heat pump provides. In the winter, we depend on heat pumps to run in "heating mode" to bring warm temperatures into our home. In the summer, the "cooling mode" is responsible for removing the heat and keeping our homes air-conditioned. That being said, there are a few things to remember when it comes to heating in Auburn, IN.
We're going to talk about the inevitable switch this year between heating and cooling modes. We'll discuss some safe practices you can take as a heat pump owner to ensure your system switches seamlessly. Also, if you run into any problems while you're operating your heat pump, don't hesitate to call our professionals today. We provide quality repairs at an affordable price.
Doing Things Properly
Before you switch your heat pump from heating to cooling mode, it's important to do it correctly. Change your thermostat temperature so that it reflects the temperature indoors in relation to the temperature outdoors. For example, if we suddenly get temperatures that are above 80 degrees, don't try and keep your home at 55, since there's no air conditioner in the world that will be able to do that efficiently. As warm temperatures strike us, it's important to look at your heat pump as an air conditioner and change the thermostat accordingly.
We also suggest homeowners invest in maintenance during the spring so the system is ready for the hot temperatures ahead.
Changing the Air Filter
The air filter is an important component of your heat pump. It needs to be swapped out every 1-3 months and because you've got a year-round comfort system, this still needs to be done regularly. When your air filter isn't changed as it should be, then you could see higher energy bills and a decrease in comfortable temperatures within your home.
A Problem with the Reversing Valve
When you decide to switch your heat pump from heating mode to cooling mode, your system needs to function properly in order to switch the flow of refrigerant. Sometimes homeowners can start to panic when their heat pump won't cool their home during the first few hot days of the year. This can usually be a problem that has to do with the reversing valve, which is the component in your heat pump responsible for switching the flow of refrigerant from one direction to the other.
These components can be replaced or fixed easily, but this kind of repair should always be done by a professional.
Call Us
A lot of things can come up when you switch your heat pump from heating to cooling mode. Spring is a great time to address these problems with a team of professionals that know what they're doing. Why not call us to schedule a maintenance appointment, or let us know about the unique problem you're running into? We promise we can help at a cost that's reasonable.
Call Collier's Comfort today. True Comfort, True Savings.