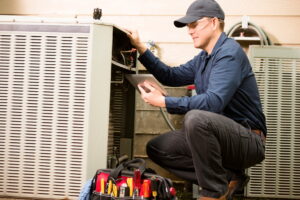 Your air conditioner needs to be protected. That could mean a variety of things, like being protected from wear and tear by routine maintenance every year, or being protected from additional problems by calling a professional that you can trust to fix it. It's important to think of your AC like the investment that it is, and any proactive step you take towards keeping it in good condition is going to help you down the line.
Today, we're going to talk about a specific type of protection that we advocate for. Warranties are absolutely vital in the HVAC industry, and when it comes to your air conditioner, if you've got a warranty then you're much better off not losing it.
If you're looking to save money on AC repair in Auburn, IN, or if you thought that skipping maintenance would be fine, then keep reading as we shed some light on the situation.