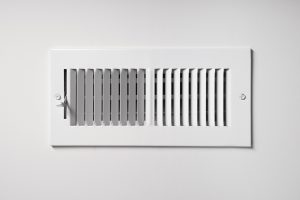 Every time the seasons change, homeowners groan at the thought of having to change out their air conditioners for heaters. Although we've very physically capable of dealing with the changing temperatures from hot to cold, mentally we're not always on the same page! That's why we rely on lists and helpful tips from professionals to make sure all of our ducks are in a row before the cold temperatures reach us.
So, without further adieu, we're going to give you some major industry tips when it comes to keeping your heater in good shape taking it out of hibernation. We'll spoil the surprise of one of those tips, which is to always call us for heater repair in Huntington, IN. Make sure you address any problems before the cold weather hits us.
Keep reading and we promise your heater will want to thank you.
Three Basic Tips
We're not going to beat around the bush. Taking your heater out of hibernation and getting it to work properly can take some preparation. That's why we've included this list of three tips to focus on. If you pay close attention to these and make sure you talk with a professional when you need help, you're sure to have quality heating in the months to come.
Get Repairs Done ASAP
Do you remember if your heater was struggling last year? If it was, then you can bet your bottom dollar that it's still going to be struggling if that issue was never repaired. Heaters don't work via magic, they're calculating machines that need help when something breaks. If you ignore the problem, it's likely that whatever is plaguing your system is only going to get worse.
Luckily, fall has just begun, which means you've got plenty of time to call our team for help. Our schedule isn't very busy because temperatures haven't gotten extremely cold yet. So, call us now while we can schedule repairs on your schedule and at your convenience. Regardless of how complicated the repair need is, we promise we can help.
Change Out the Air Filter
It's likely that your system has been collecting dust while it's sat inactive in your basement or crawlspace. That's fine, you didn't need it then. However, your heater's air filter is going to need to be changed if you want your system to still keep you warm efficiently. It doesn't matter if you remember exactly when the last time you change your air filter was, it's a good idea to do it before getting into the swing of things this fall.
Uncover Your Vents and Keep Things Clean
No, we're not knocking on your home's cleanliness. All we care about is that heated air has the chance to make it into the rooms of your home without being obstructed by furniture, boxes, and other things. Take a quick tour around your home and make sure all of the air vents are clear so that you can easily allow heat to enter the areas of your home where it counts.
Call Collier's Comfort today if you need help with your heater. True comfort, true savings.