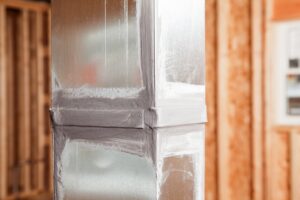 There's been something wrong with your home heating and you'd really like to get to the bottom of it.
You call a professional to have a look and through an expert diagnosis, you find out that it's not your heating system that's in bad shape, but your air ducts. Or, you could be in one of those situations where both your heating system and your air ducts are in bad shape.
This never feels good, especially because the air ducts in your home are not a component that feels like it should cost a lot of money to fix, but it can. But in reality, those air ducts are a vital component of your heating system, unless you invest in a system that doesn't use ductwork in Fort Wayne, IN.
Yep, those kinds of systems exist and they might be perfect for your home. Keep reading to learn about your ductwork options.