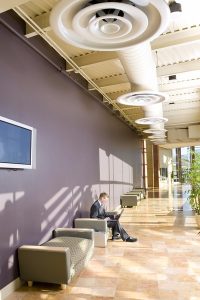 Imagine if you treated your business like your home. You'd leave dirty clothes on the floor, you'd turn the music up loud, and if you really felt like it, you could even walk around in your underwear.
Okay… It's safe to say there's a reason why we don't treat our businesses like our homes.
So why would you expect an HVAC company to do the same? There are fundamental differences in the way that a commercial HVAC contractor approaches your business that a residential-only HVAC contractor just wouldn't understand.
In this brief post, we'll explain three qualities that you should look for when considering commercial AC services in Fort Wayne.