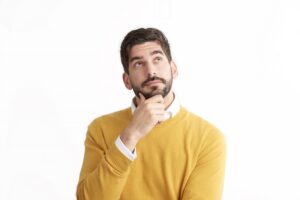 Everyone always says that you should work with the most professional service provider in the area, while also trying to save as much money as possible. But what they don't say is that this can sometimes feel like an impossible combination. How can you save money when you call for premier service? And how can you know when a team is professional enough to provide excellent service?
Well, that's what we're going to tackle in our blog today. Your HVAC system in Churubusco, IN deserves more than just amateur routine service or a technician that's going to forget a few things. You deserve to work with a great team that knows what it's doing.
If you keep reading, we'll get into what makes Collier's Comfort so great, and why time and time again homeowners choose us over our competitors.
Experience Matters
Nobody wants to be the first job that someone has ever performed in the HVAC industry. Sure, there might be a family-friend down the street who is willing to repair your heating system for next winter, but take a moment and think about it. If this is their first time working on a heater, or perhaps they're prone to making mistakes, it could cost you a lot of money down the line.
In this business, the trick to keeping your HVAC system working for a low price is preventing things like this from happening. Don't gamble with subpar service, and call a team that's got years of experience under their belt. We've been doing jobs like these since 1996, so you know this isn't our first rodeo.
Trust Is Non-Negotiable
In our area, it can be hard to find a reputable company to work with. Some family-owned businesses are just too small to find and vet. Other companies are so large that you'll never be treated like family. It's important to find a balance with a local team that's not so small it'll barely be able to call you back when you need help.
Our team, for instance, was built as a family-owned company with one major philosophy: doing a quality job at a price that customers can afford. We've stuck by this ideal for decades to the point where we're known for being the team to call for a job well done. You can't buy that kind of trust.
The Best Brands for the Job
When you take a quick look at our website, it's clear that we don't just work with cheap products. Our team works with Lennox, Geopro water heaters, and other brand-name products that last a long time and work extremely well. Think of an HVAC system like an appliance that you want to get the most mileage out of possible. Some brands are known for being durable, efficient, and effective at keeping homes comfortable. When you call our team, we can access those brands.
We've Got You Covered
Look, we're not trying to boast and convince you to call us. We're just trying to tell you that your hassle finding a trustworthy and experienced professional to help doesn't have to be so complicated. Our team provides everything that we mentioned in this blog post.
Call Collier's Comfort. True Comfort, True Savings