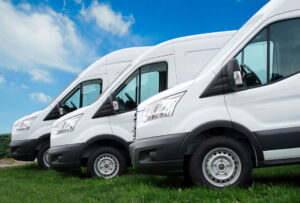 Ductwork is an extremely important part of HVAC systems. While they're never in the spotlight, that's reserved for your air conditioning or heating unit, they probably deserve more attention than they usually get. You see, in order for your conditioned or heated air to reach you, it has to travel through your ductwork and ventilation system. If there are any problems with that, then your energy-efficient air conditioner isn't going to seem so efficient as it leaks conditioned air into the basement or crawlspace of your home.
Think of this blog post as a bit of a PSA for your ductwork. If you've forgotten about your air ducts until now, that's totally fine (let's face it, it's been a crazy year) but we'd argue that now is the time to shine the spotlight on them. Our team can provide custom services for ductwork in Fort Wayne, IN, from sealing to repairs. Just get in touch with us!
Ductwork Needs to Be Sealed
In order for your ducts to work as intended, they need to provide a powerful seal so that air can't escape them. Think about using a straw to drink a glass of water, that straw becomes a lot less effective if it's got holes and rips throughout it. It's why paper straws can be a little difficult to use, while plastic or metal straws are way easier.
Your ductwork is basically a large "straw" that brings air from one section of the home to the other. Therefore, you need to work with a team of professionals to have your ducts tested and sealed if you're noticing that they're leaking. Check your energy bills for spikes, or check to see if there are any rips or tears in your ducts.
Custom Ductwork Options
Sometimes, duct testing or sealing isn't going to get at the core of the issue. In these cases, you need to rely on a professional for more advanced options like duct repairs or duct replacement.
Duct Repairs
Air duct repairs are simple. We can find the section of your ducts that seem to be in disrepair, or seem to be leaking tremendous amounts of air, and fix them with a targeted approach so that they work as new. If this means replacing on side of your ducts, or just closing off the gap and bolting it shut, then that's what we can do. Let us figure out the right solution for your ducts.
Duct Replacement
Sometimes, ducts can be in such rough shape that they just simply need to be replaced. Our team can remove your old, ruined, or outdated duct system and replace it with one that's tightly sealed and bound to work for years.
Go Ductless!
Yep, you might not be aware that you can ditch your air ducts entirely and choose a system that's ductless! Ductless heat pumps are all the rage these days because they can cool and heat your home without the need for pesky ducts that leak your air into other areas. These systems are powerful, efficient, and just more convenient than other conventional ones.
Contact Collier's Comfort for True Comfort, True Savings!