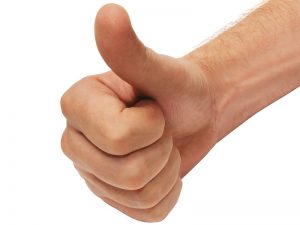 If we were to tell you that there is a simple way to keep your HVAC systems in the best working condition, would you be interested? We're willing to be that the answer is yes, which is why we're posting this today! The simple fact of the matter is that there is nothing better that you can do for your HVAC systems in Fort Wayne, IN, than scheduling routine HVAC maintenance. Provided, of course, that you work with qualified professionals.
That's why you want to work with the pros on our staff. Our HomeSavers Club makes it easier than ever to keep up with routine HVAC maintenance that your systems need to succeed, and it offers a few additional benefits over the already outstanding perks that maintenance has to offer. If you have any doubts about just how important maintaining your HVAC system truly is, then today's post should put them to rest. Reach out with any questions that you have. 
You'll Save Money
"Why would I spend money to service my air conditioner or heater when there isn't even anything wrong with it?" If you find yourself asking this question, then you're thinking of maintenance in the wrong fashion. First of all, scheduling service before problems arise is kind of the whole point. Secondly, you're "spending" money—you're investing it!
When you invest in routine maintenance for your HVAC systems, you're going to get a return on that investment in the form of increased energy efficiency. This will allow you to cut back on energy costs, saving you money in the long run. That way, you keep more money in the bank, even if you're spending a little upfront.
You'll Live More Comfortably
Saving money is great. But saving money while also living more comfortably? That's amazing! And it's just what routine maintenance allows for. If you're serious about living comfortably in your home throughout the year, then you cannot afford to skip routine maintenance. Remember, all of that work that your HVAC systems do is going to take a toll over time.
By addressing the wear and tear on your HVAC system in a timely fashion through routine maintenance, you'll be able to boost overall performance quality. That means more effective heating and cooling,  and that means better comfort. Don't take chances with your comfort or make compromises when you can just as easily pick up the phone to schedule service with our team!
You'll Have Your System Longer
There is no such thing as a heater or air conditioner that will last forever. Should you encounter a company or contractor telling you otherwise, then we suggest taking your money elsewhere.
That being said, there is no reason to give up on your systems and let them give out on you before they should. Routine maintenance doesn't just keep your systems running properly—it keeps them running, period! By scheduling annual maintenance with our team, you ensure that your HVAC systems will give you the long, dependable life of service that you deserve.
Schedule your HVAC maintenance with Collier's Comfort. True Comfort, True Savings.