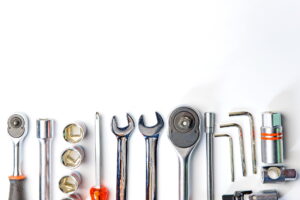 This is a difficult question but one that we hope to answer fully in this blog post. The truth is that yes, heating systems are too complex these days for average homeowners to try and make DIY repairs on, regardless of how handy they might be. Back 40 years ago it might make sense that simple heating systems could be fixed by a handy homeowner and a manual, but these days things are a lot more complicated due to a few reasons.
From energy efficiency to the newer technology that we utilize to more precisely control our comfort, heating repair in New Haven, IN is now a service that needs to be done by professionals. Without professional service, you could risk voiding your expensive warranty, damaging your system, or even causing a full heater breakdown due to just bumping an extremely sensitive component.
Let's talk about why heating systems are more complicated than they used to be.
The Complexity of Heating Systems
Heating systems are more complex these days, and it's for a few very good reasons. In modern times, heating systems need to be able to heat homes at an affordable rate per month, while also lasting longer than older systems, which can mean they're using intricate equipment to get the most out of every ounce of fuel or watt of electricity.
Here are a few ways that newer heating models are complex and require more professional attention.
Furnaces
When homeowners think of furnaces, sometimes it can be easy to imagine the old furnaces from 40 or 50 years ago where we scooped coal, wood, or oil into them for heat. Fortunately, furnaces don't work like this anymore, and they run on very specific materials that are burned at exceptional efficiency rates. The amount of natural gas or electricity required for a home to be heated with a furnace is dramatically lower than it used to be, which means a lower monthly cost for homeowners!
However, this means that the materials and components of a gas or electric furnace are a lot more intricate and complex than they used to be. Technicians need to be specifically trained to handle these devices so that nothing breaks and that efficiency levels remain the same.
Heat Pumps
Back in the day, heat pumps didn't really exist. We only had window air conditioners and eventually central air conditioners for decades until the discovery of heat pump heating systems. This means that for some older HVAC technicians, they can remember a time when no houses used heat pump technology at all!
Heat pumps aren't really specialized systems anymore, but they still are complex enough to require professional repairs when something goes wrong.
Radiant Heaters
When homeowners think of radiant heating systems, they usually think of boilers. But chances are that half the radiant heating systems we use today are electric radiant heaters, which are a lot different and require specialized equipment to have repaired. Just like the previously mentioned systems, you'll need a professional to fix or maintain your radiant heating system, no matter how handy you might be!
Call Collier's Comfort for help with your heating system. True Comfort, True Savings.