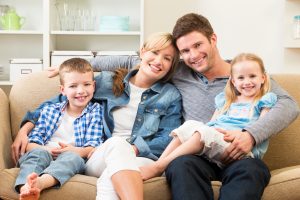 Winter is officially here, and the new year brings with it higher heating costs as we run our systems every day to keep our homes comfortable. To a certain extent, higher monthly heating costs are inevitable in an environment like ours. We're running our heaters a lot — out of necessity from the cold weather — and that means higher heating bills by default. Just because you're paying more, however, doesn't mean you should pay more than you should, however. With a few judicious steps, you can help cut down on those costs while saving your heating system a lot of wear and tear. 
You're likely already practicing certain steps yourself, such as turning the heat down to 65 degrees at night and dressing warmly indoors. You can take additional steps, however, that can truly take a bite out of those high costs. We've provided a few suggestions below.
Program Your Thermostat
If you're not programming your thermostat, you're missing out on an easy way to reduce heating costs. For example, instead of just raising the heat in the morning and leaving it on while the family goes to work and school all day. Program it to lower the temperature in your home to 65 degrees when you leave. Then schedule it to turn on again 20 minutes before the first family member comes home, and lower again when you all go to bed. You won't have to take any further steps and you'll cut down on your heating use a huge amount.
In addition, if your thermostat is more than 10 years old, you might want to replace it with a new smart thermostat, which can analyze your heating and cooling patterns and make little adjustments to compensate for local conditions.
Seal Those Cracks
Cracks under doors and around windows can be a huge energy waster, especially in the winter when your heater is working overtime to keep your home comfortable. Luckily, there's an easy fix. Weather stripping can be purchased at any hardware store or home improvement center, and placed along the cracks to cut off the heat from any escape. You might also think about installing double-paned windows when the weather is agreeable, to help further conserve energy.
Service Your Heater
A servicing session resembles a tune-up on your car. The technician takes a close look at your heating system and spots any problems or issues that may be present. If the issues are small, such as a clogged burner, they can be fixed as part of the session itself. If further repairs are required, you can schedule them immediately, and even perform them right after the servicing session if the right equipment is available. (It often is: we keep our trucks well-stocked.) Not only does that give you an early jump on any significant performance problems, but correcting all of those little issues means that your system will do the job all winter without having to use quite so much energy.
For quality heating service throughout Fort Wayne, IN area, call on the pros at Collier's Comfort today!