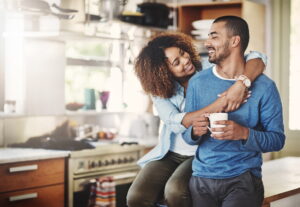 Let's be honest, savings and HVAC contractor aren't two phrases that homeowners use together very often. People tend to think of HVAC service as a heavy expense, where it either costs a lot, or costs a little bit less than a lot. HVAC systems are expensive, and the cost of heating or cooling your entire home can be great, but that doesn't mean you can't save enough money to spend elsewhere in your life.
That's why we invented the HomeSavers Club. Our vision was to make experiences like heating repair in Fort Wayne, IN cost less and also net you some pretty big bonuses as long as you were a part of our club. It's an agreement, a commitment to better HVAC care and savings in the future.
We're going to focus on three aspects of our HomeSavers Club. Hopefully, these can show you just how impressive our membership services are.
Discounts on Important Services
When your air conditioner or heater malfunctions, it can often be one of the worst feelings in the world. At that point, hindsight can be 20/20 and being a part of a Homesavers Club can feel like a no-brainer. This is because our team prioritizes the important services to you when you're a part of our membership club. If a component in your heating system has fallen apart, we can provide an amount of savings and discounts on either replacing it or fixing it. This ensures two things.
Being a part of our HomeSavers Club means you're up to date on your maintenance visits, so your system is most likely still in good shape.
Being a part of our HomeSavers Club means you trust our services enough to form a lasting relationship with us, so we're more than happy to go out on a limb for you and your HVAC system.
Emergency Services and Priority Service Calls
Emergency services can really be where an HVAC provider costs a lot. They'll jack prices up so that if you're not getting your system maintained properly, or are surprised by an inconvenient problem, you'll end up paying a lot more than you would otherwise. It's an unfortunate reality of this industry.
However, when you're a part of our HomeSavers Club, you get to save on emergency service calls and other services like propane tank refills and tune-ups. Basically, this club helps homeowners avoid the fees that come with miscellaneous services so they can save more in the long run.
Maintenance, Coupons, and More!
We're going to take a moment to tell you how important maintenance services are. There's a reason why we talk about it in regards to our HomeSavers Club. If you schedule maintenance for your HVAC system, you're in much better shape going forward than you would otherwise. We're not just saying this to sell you our services, we're saying this because our main priorities are keeping you as a customer and keeping your HVAC equipment in good shape. Call us today and check out what coupons are available to help you start saving!
Call Collier's Comfort. True Comfort, True Savings.