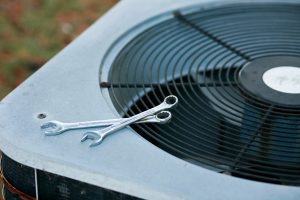 With summer on the way, households with old or worn-down air conditioners need to think about installing new ones. In general, spring is the ideal time to install a new air conditioner. It allows you to enjoy the benefits of such a system – including improved efficiency and a reduced risk of breakdowns – and ensures that you won't have to deal the higher costs of running an older system.
If you've decided to install a new air conditioner this spring, the very first thing you need to determine is the power output level of your system. Frankly, it may be the most important aspect of your air conditioner, and it needs to be balanced very carefully against the needs of your home.
Neither Too Large Nor Too Small
As you can probably guess, an underpowered air conditioner is a bad fit for your home. Without the ability to properly cool a space that it is too large for it, it will run and run constantly all day, without ever making the home comfortable in the process. That can drive up costs a great deal, and the added strain means that breakdowns will come along sooner rather than later.
It may surprise you to learn, however, that an overpowered system can be just as damaging, though for slightly different reasons. It sounds counterintuitive – don't you want your air conditioner to be as powerful as possible – but in fact, it can be very damaging to the system.
Air conditioners use a huge amount of energy turning on and turning off: far more than they do simply running. In addition, the friction on moving parts as the fan motors and other components fire up is the source of a large percentage of the wear and tear the unit will suffer. That's why you want your air conditioner to run for at least 15 minutes at a time to get the most utility out of it.
Otherwise, it engages in a process known as short cycling, where it shuts on and off far more often than it should. As you can imagine, that can increase the cost of running the system a great deal, as well as adding to the wear and tear, and causing breakdowns far sooner than you'd like.
The Goldilocks Rule
The secret to a properly balanced power level for your air conditioner lies in finding that sweet spot between being overpowered and underpowered. That involves careful calculations from a trained technician. The square footage with your home forms the basis of the equations, but it can also include things like the amount of insulation in your walls, and sunlight exposure from large windows (especially those that face the setting sun in the hottest part of the day).  With that information in hand, the technician can then suggest the perfect power levels to balance the system with your home's needs: meeting what we like to call the Goldilocks Rule and saving a great deal of money over the long term!
For quality air conditioning installation services in Fort Wayne, IN, call Collier's Comfort today!