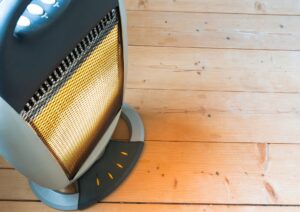 When people think of electric furnaces, sometimes they put "electricity" and "heater" together in their head and think we must be talking about space heaters. While space heaters and electric furnaces are similar, they're not the exact same thing.
We'd like to cover three important characteristics that differentiate these systems so you're not confused when you give us a call to schedule an installation.
When comparing electric furnaces and space heaters, three key differences are size, efficiency, and safety. Sure, you can assume electric furnaces will be more expensive than space heaters, but once you compare their function and performance, the price difference makes a lot of sense.
Time to take out those notebooks and those smartphones for some extra searches, and let's start learning about your potential next electric furnace in Fort Wayne, IN!