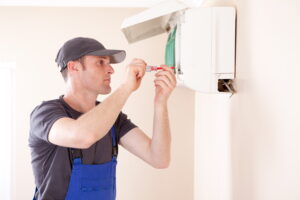 Customers are always on the lookout for a new and improved heating system that might cost them less to use each year, or add to the convenience of their smartphones and smart devices.
A heating system that can heat your home conveniently without running up the bank and costing a fortune will go a long way. That's what a ductless heater can be.
Ductless heating in New Haven, IN isn't for everyone. In fact, some people want to stick by their reliable furnaces and central air conditioners (especially if they have great ductwork), but many homeowners could benefit from this kind of system installation.
This blog post is going to cover the question we mentioned above. Why would you want to invest in a ductless heating system, and what are some of the unique selling points of these units? Buckle in, we've got a lot to cover!