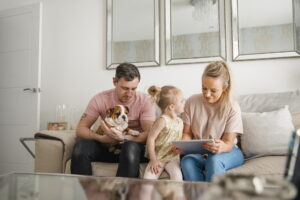 You've probably heard a lot in the news about geothermal heating and cooling systems. In fact, with record-breaking heatwaves affecting much of the world already, people are looking far and wide for new and inventive solutions to heating and cooling problems.
If you've heard of geothermal HVAC systems, or even if you are just a curious consumer who wants to start looking into alternative ways to heat and cool your home, this is the blog post for you!
We're going to start by talking about how these systems work. Then, we'll get into why geothermal heating and cooling in Fort Wayne, IN is such a powerful tool for both hot summers and cold winters. These systems are definitely where the industry is trending, and if you've got the budget to plan ahead, we recommend taking steps to invest in one of these units now!