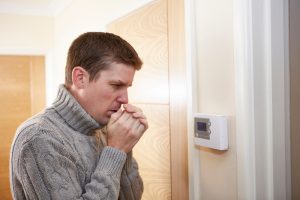 Chances are that you've already begun running your heater this year. Temperatures are cooling off quite a bit, and we're dipping down into the 30's at night. That is more than cold enough to justify firing up your home heating system. The problem is that too many homeowners do so before they've scheduled their heating maintenance for the year.  Even if you're already running your heater, it is not too late to schedule this vital service with our Fort Wayne, IN HVAC pros.
In fact, we value routine HVAC  maintenance so much that we offer enrollment in our HomeSavers Club to maximize savings and make the process as simple as possible for our clients. There is no reason to let heating maintenance pass you by. Consider the following, and remember that scheduling heating maintenance a bit later than you should have is a much better option than skipping over it entirely. If you have any questions or you're ready to schedule your tune-up, our team is here to take your call.
Do I Really Need Maintenance Every Year?
Yes, you really do. Think of it in terms of training for a major sporting event. You want to give the best performance possible, so you train hard in the months leading up to that event. You do a great job, and you plan to take part in that event again the following year.
Do you just sit around waiting for your next shot at success?
No, you get right back into your training regimen, likely throwing things into a higher gear as the event approaches once more.
Your heater is sitting there out of use for much of the year. It's not "training" continually the way that you would train your body for physical exertion. When the big event is on the horizon—the heating season—it is crucial that you get your heater back into peak performance condition.
You Have Nothing to Lose, and So Much to Gain!
The worst-case scenario in tuning up your heater is—well, there really isn't one. There is absolutely nothing to lose when it comes to annual maintenance. The only argument we can really think of is that it's a "waste of money" to spend your funds on servicing a system that's not damaged. But that's the whole point of prevention. By spending the relatively small amount of money now, you'll stave off expensive repair needs just down the road.  Plus, the improved energy efficiency that you'll enjoy thanks to your tune-up means that you'll continue to save money as your system just doesn't cost as much to run!
Other major benefits include:
Improved system performance, yielding greater results at a lower price.
Longer system lifespan, meaning you don't invest in a costly replacement prematurely.
Safe operation, so you don't have to worry about a poorly maintained heater posing a safety threat.
Routine heating maintenance outside of changing your air filter or keeping the outdoor unit of a heat pump free and clear of debris is not a DIY job. You need trained professionals on the case to get the best, safest performance that your heater has to offer.
Schedule your HVAC maintenance with Collier's Comfort. True Comfort, True Savings.