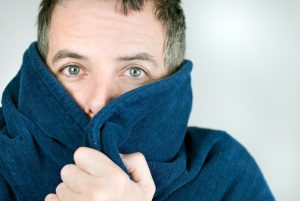 If you need a new heater, and you only realize that right as temperatures are really starting to plummet, then you may feel some pressure to get a new system in place as quickly as possible. We understand that completely. You obviously don't want to suffer through a period of discomfort for any reason, let alone due to the fact that you pushed the old heater situation a bit farther than you should have.
However, we're here to tell you that a heater replacement is definitely not an HVAC service in Fort Wayne, IN, that you want to rush. None of them are, really. If you think that this may be the year for a new heater, remember that you don't have to replace your existing heater with the exact same type. There is a lot to consider, and the pros on our team are here to ensure that you wind up with a heater best suited to your needs, your home, and your personal user preference.
So Many Options, So Much to Consider
A new heating system is a major investment for most homeowners and their budgets. This is not a purchase that you should leave open to the possibility of buyer's remorse. Here's a quick rundown on the heating systems that we have to offer. Be sure to contact us if you have any questions about any of these systems that you'd like cleared up.
Furnaces – perhaps the most popular of all home heating systems, furnaces are quite affordable and modern systems are highly efficient. There are electric models available, but most homeowners with access to natural gas choose that fuel due to lower operating costs. You'll heat air and then circulate it throughout your home with this option.
Heat pumps – heat pumps are all-electric systems, and they use air ducts to distribute heated air throughout homes, but they are not electric furnaces.  In fact, they don't generate new heat. Instead, they use the refrigerant cycle to transfer heat from the air outside into your home. They can reverse their operation to provide cooling in the summer, too.
Ductless heating systems – ductless mini splits are heat pumps that don't use ductwork to distribute air throughout homes. They instead use individual, wall-mounted blowers to do so. The benefit here is that they don't lose energy due to duct leaks, and provide greater control over temperatures throughout the house.
Geothermal heating and cooling systems – also heat pumps, geothermal systems don't transfer heat with the air outside. They use a buried loop system to exchange heat with the ground itself.  With more constant temperatures than the air outside, this makes geothermal systems even more efficient and reliable.
Radiant heating systems – radiant heating systems don't use forced air to distribute heat throughout homes. They use heat distribution systems like water pipes installed beneath floors to heat objects in the house directly. This allows for even, effective heating with comfort that's tough to match.
Schedule your heater replacement with Collier's Comfort. True Comfort, True Savings.