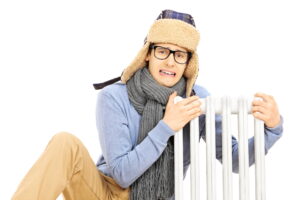 Yes, for any newcomers to this blog or the HVAC industry in general, all the equipment that your home relies on does have an expiration date.
For instance, no heating system is going to last more than 30 years, and that includes some of the most state-of-the-art technology in existence.
The hard part isn't experiencing a heating replacement in Decatur, TN. Sure, it can be expensive and stressful, but that's not the most stressful aspect of this kind of system expiration date.
The hard part is discovering whether your system just needs a quick fix or a complete replacement in order for your home to remain comfortable and energy efficient.
We can't give you the certain answers on this blog that we would be able to in an in-person appointment. But what we can do is give you some guidelines to help you make the right call when the time comes.
Let's get started and figure out how you can spot a heating system that's on its way out.
Efficiency is an Important Metric
A heating system can technically keep running long after it's expiration date, but that doesn't mean that it shouldn't be replaced.
In fact, one of the reasons why replacement is such a good idea is because of the fact that an expired or outdated heating system is going to cost way more to run than a newer replacement.
If you've got an online database of your utility payments, or if you've got a folder in the office that contains your bills from the last few years, we urge you to take a close look at them.
A steadily increasing heating bill is going to signal that the system is becoming less efficient with age. It's consuming more fuel or energy to do the same heating job year after year, which means more money out of your pocket.
If you detect this trend and it's making you dread every heating season, then we urge you to get the system replaced by one that can efficiently keep your home warm, even if the system can technically keep running.
Utilize the Expiration Date
For most forced-air heating systems, like heat pumps and furnaces, they only last 10-15 years in age. Boilers and other radiant heating systems tend to last a bit longer, between 15-20 years and sometimes even longer. But the truth is that those are guidelines intended for you to use them when you encounter problems.
Think about your system's expiration date when you encounter a serious repair need or an uncomfortable house. Those numbers are there for your benefit, so they can help you decide when a system truly needs to be replaced.
Think About Your Comfort
Here's a good tip–if your house remains uncomfortable no matter how frequently you get your heating system repaired, then it might need a replacement. This is a good thing to ask a professional about, since we'll be able to point you in the right direction and make sure you get the specific solution you're looking for.
There Are More Eco-Friendly Options
Is your household environmentally-conscious? Then it might be time to go electric with a new heat pump system that works efficiently, effectively, and runs purely on electricity.
Pair that with some solar panels and you might be able to cut your utility costs down considerably!
Work with our team to get the right system replacement for your home. Contact Collier's Comfort. True Comfort, True Savings!