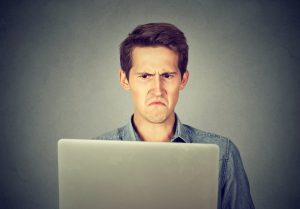 When anyone tells us they're having an issue with their furnace, the very first thing we do is tell them to change the air filter! The air filter is crucial to your furnace's operation, and if it's clogged up with too much dust, it can cause a whole range of issues.
But what if the air filter isn't to blame this time? Well, there are plenty of other simple reasons that your furnace may not be performing properly. Some of these issues can be resolved by the homeowner, but if you ever feel like you're in over your head, don't hesitate to contact us.

Unsafe Furnace Room
No matter where you and your technician decide to install your furnace, you'll need to make sure that it has plenty of breathing room. That means keeping a clear path to the furnace, making sure that nothing is sitting flush against it, and keeping flammable objects in another area entirely. Take special note that some objects, like kitty litter, can even contribute to corroding the heat exchanger over time.
Thermostat Issues
Since the thermostat controls everything your HVAC system, it shouldn't come as a surprise to hear that even a small issue with the thermostat can determine whether you'll be having your home heated tonight.
"Thermostat issues" might be as simple as having it stuck in a program that's preventing you from turning on the furnace. On the other hand, it could be something like loose electrical connections that's stopping the thermostat from communicating with the furnace entirely.
A few things you can do on your own are to check the manual, replace the batteries, and dust off the internal sensors. If none of those things help, then it's time to call for furnace repair in Churubusco, IN.
Power Switch Is Off
It sounds too simple to be true, but we wouldn't be listing it here if it wasn't a common enough problem. The furnace's power switch often looks just like an ordinary wall switch. Someone may have turned it off by mistake, and it's even easier to forget that the furnace has a power switch to begin with.
Please do check on this before calling in for repairs. Your average HVAC tech is still obligated to charge you a service fee, even if all they do is flip on your furnace's power switch.
Blocked Air Vents
Sometimes there are cases where a homeowner has rearranged the furniture in their room and then blocked a return air vent. These vents are typically on the wall just above the baseboard-level, or they might even be on the floor. Blocking the return vent prevents air from getting back into the system, which can affect your efficiency and cause pressure issues in the ducts.
Circuit Breaker Needs Resetting
Tried everything and still can't get the furnace to start? It may have tripped the circuit breaker and simply needs to be reset. Of course, if your furnace keeps tripping the breaker repeatedly, call it in to find out what the issue is. Your furnace may be suffering from a serious electrical issue.
Need help getting to the bottom of your furnace issues? We can help! Contact Collier's Comfort today to schedule a service. True Comfort, True Savings