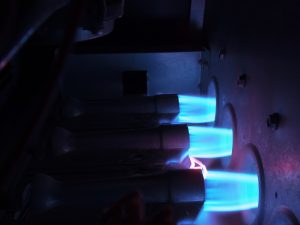 With the weather getting colder every day, you're going to need the heater in your home to run like clockwork every day. A breakdown in the middle of the winter can be far more than a nuisance: it can pose an active health risk. And if your heating system is older, then you need to consider very carefully whether it can handle another freezing Indiana winter effectively. If it can't, then now is the time to get it replaced, while the weather is still comparatively warm and you have time to schedule a replacement session at your leisure.
But how can you tell when an older heater is ready to be replaced? What signs can you spot that determine the need to install a new system instead of just repairing or maintaining the old one. At the end of the day, only the individual homeowner can make that decision. Your heater is unique and you're likely the best judge about when it needs to be put out to pasture. But there are some firm guidelines that can help you make that decision. All of them boil down to the same basic question: is it more cost effective to keep the older system or install a new one?
State of the Warranty
The warranty on your heater covers the original parts for a set period of years. That means you won't have to pay for replacement parts if the system breaks down in that time (provided they're still the original parts). As long as the warranty is still in effect, you're usually better off repairing a problem than replacing it. The costs will be greatly reduced, since you'll only be paying for labor and perhaps a few incidental expenses such as new bolts or screws.
Even if the warranty has expired, you can still get good use out of your heater. Regular maintenance will help keep it functioning and even if a repair issue comes up, it might be minor enough to simply fix the old heater instead of throwing it all out. Only when the warranty has expired and expenses are more than you're willing to pay should you consider replacement.
The Cost
Excessive cost for a heater with an expired warranty usually means one of two things.
Expensive Repairs. Individual repairs may rise higher than you're prepared to pay for a heater on its last legs. This can mean a single expensive repair call, or it could mean multiple repairs that have become too frequent (more than, say two repair calls in a single twelve-month period).
High Monthly Costs. As heater get older, they become less efficient, and while maintenance can mitigate that to a certain extent time catches up with everything sooner or later. That usually translates to higher monthly costs, and if they get higher than you're comfortable paying, it might make more sense just to buy a new heating system and take advantage of the improved efficiency.
For quality heating replacement services in Fort Wayne, IN, call the professionals at Collier's Comfort today!