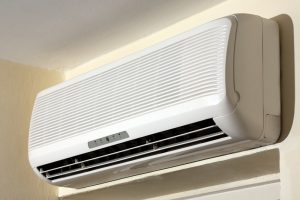 One thing's for certain—you've got no shortage of home heating systems to choose from. In fact, if you're exploring your options for heating in Fort Wayne, IN, then there is a pretty good chance that you'll be a bit overwhelmed by what you find. That may lead you to rush through the system selection process, but we urge you to think twice before doing that. It's an important decision, and should be made with care.
If you haven't yet considered a ductless mini split heating system for your home, then you certainly have some further research to do. Ductless mini splits offer many great benefits to homeowners, and we install systems manufactured by some of the most trusted names in the industry. Keep the following information in mind when choosing a new heater for installation in your home, and don't hesitate to reach out with any questions that you may have. Our goal is always your comfort and 100% satisfaction.
How Ductless Works
Most homeowners use a forced air heating system like a furnace in order to heat their homes. Many others use radiant heating systems, such as those using in-floor hydronic heating setups with a boiler. A ductless mini split shares more in common with the former system type, with one major exception—it doesn't use air ducts! However, it also doesn't use anything remotely resembling a hydronic heat distribution system.
Instead, a ductless mini split uses wall-mounted blower units that connect directly to the outdoor condenser unit in order to distribute heated air into the areas in which they are installed. They pull air from the area in, and apply heat to that air as it cycles through the blower. Pretty simple, right? Well, it's simple enough in theory, but the way in which ductless mini splits accomplish this is through some pretty innovative technology.
Ductless Mini Split Heaters Are Really Ductless Heat Pumps
We weren't trying to bury the lead here—ductless mini splits do utilize heat pump technology when heating homes. And that means, like any other heat pump, they can both heat and cool homes. During the winter, the outdoor condenser evaporates refrigerant to draw heat out of the air outside. That refrigerant is compressed and its heat is used to warm the home up. In the summer, the process reverses. Refrigerant evaporates in the indoor unit, and this removes heat from the air.
Reap the Benefits of Ductless Heat Pump Technology!
Heat pumps are renowned for the efficiency with which they heat homes, as they don't burn fuel or use electric resistance to create new heat. However, a ductless mini split really takes this one step further. Because there are no air ducts used in these systems, there is absolutely zero risk of energy loss due to heat transfer through those ducts, leaks, etc. That means that a ductless mini split is truly one of the most efficient ways in which you can possibly heat your home—and you can use the same system to cool your home all summer, too!
Schedule your heating services with Collier's Comfort. True Comfort, True Savings.