N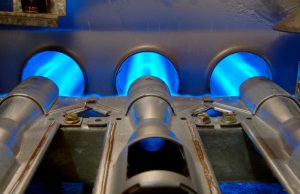 ot quite ready to be thinking about winter just yet? Well, that's understandable. But remember that it's not just winter that brings the cold weather! We're moving right into October, and those cool fall temperatures can create plenty of need for your home heating system, too. That is why you need to schedule any necessary furnace repairs in Huntington, IN, now.
Of course, the key to keeping your heating repair needs to a bare minimum is with a great maintenance program. You know, one like our own HomeSaver's Club! The benefits of routine maintenance cannot be stressed enough. So let's dig into some signs that you need furnace repairs, and how annual furnace maintenance limits such risks.
3 Signs You Need Furnace Repairs
Your furnace is making very strange or loud sounds. If your furnace is operating at a much higher volume than ever before, or if it's making brand new sounds that you've never heard before, then you should definitely call in a professional to have the system evaluated. You may just have a loose blower fan that is making noise, but you could potentially have a problem with fuel delivery. When it comes to furnace problems, you really want to handle things safely.
Your heating bill is out of control. Now, you are obviously going to be paying more to heat your home the more that you are heating your home. But you should also have a general idea of what your baseline heating costs look like. If you notice that you're not really using your heater any differently than normal, but it is costing you a lot more than usual, then there is probably an issue causing that level of inefficiency.
Your furnace just isn't as effective as usual. The only thing worse than a furnace costing too much to heat your home is one that costs too much to heat your home insufficiently. When you notice that your heater is running, but is struggling to heat your house effectively, remember that "good enough" just isn't good enough! You deserve truly outstanding comfort, and that means a furnace firing on all cylinders.
3 Ways Maintenance Limits Repair Needs
Routine maintenance keeps systems in great working condition. The better you take care of your system, the better off it will be. You wouldn't try to run a marathon without conditioning your body to do so, right? Well, you can't expect a poorly maintained furnace to make it through a winter season successfully, either.
When problems do arise, maintenance can catch them early on. While routine maintenance is not a diagnostic service, it does often give trained professionals insights into problems in their early stages or even just starting to develop. When issues are caught early, interventions tend to be more minor.
Plans can be made. Your furnace may not require repairs just yet. Your technician may actually determine that it will operate just fine throughout the heating season. However, catching the problem early may also mean making a plan for repairs come the end of the season. That way, the system will be ready to go for next year.
Schedule furnace repairs with Collier's Comfort. True Comfort, True Savings.