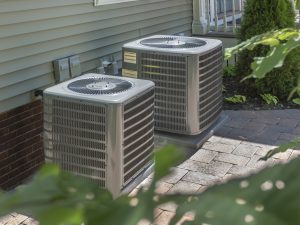 If you have a heat pump, you know that it is operating year-round to keep your home cool in the summer and warm in the winter. Because of this year round operation, heat pumps are prone to having problems. As a homeowner, you really have to stay on top of heat pump maintenance.
Skipping out on heat pump maintenance can mean that you face more repairs. If you do need service for heat pump repair in Huntington, IN, our team is here to help. You can keep reading to learn more about the signs that it's time to schedule a repair appointment for your heat pump.
Stuck Reversing Valve
One problem that is unique to heat pumps is that the reversing valve can get stuck. With other air conditioners, a separate heater is also attached to your thermostat. When you switch between heating and cooling, one system turns off and the other one turns on.
But with a heat pump, switching modes on your thermostat means that your heat pump switch is made using a reversing valve. If your reversing valve gets stuck, it will not switch from heating mode to cooling mode or the other way around.
This can be a problem as temperatures heat up this summer, or if they begin to cool down again in the winter. It's definitely a reason to schedule a repair appointment. Sometimes, we can troubleshoot and get your reversing valve working again. But other times, we simply need to replace the component with a newer one.
True Comfort, True Savings. The team at Colliers Comfort is here to serve you. Schedule an appointment today for heat pump service.