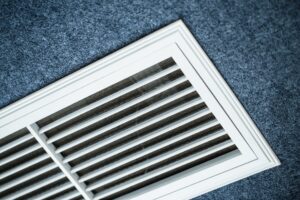 If you're a business owner, then we're probably preaching to the choir. Your time is money, and the less time you spend worrying about HVAC problems, the more time you can spend bookkeeping and making sure your business is profitable. Yet here we are, time and time again, running into building and restaurant owners that paid a family friend to check on their commercial HVAC unit for a quick repair. This type of situation is avoidable and today we're going to talk about why it's always a good idea to avoid amateur repairs.
Do we understand the sentiment behind trying to save a few bucks and get your system repaired by a friend? Absolutely.
Is it a reason to skip out on professional commercial HVAC in Huntertown, IN when your system needs it? Absolutely not.
Keep reading as we dive into the truth behind why commercial HVAC repairs need to be done by trusted, fast, and highly skilled professionals every single time.
Time Really Is Money
In the business world, time is money. We're not just talking about salesmen and funny quips that we hear from movies—we're talking about actual time being spent away from your business to address the problem with your commercial space's comfort.
When your commercial heater or air conditioner starts failing, running up the bill, or becoming faulty, then the more time you spend worrying about it, the less time you spend innovating and working hard on your business. Whether you're a restaurant or an art gallery, as the business owner, there are several factors that make your time valuable.
Here at Coller's Comfort, we take a consultative approach. We can tell you what's going wrong with your HVAC system while also providing fast and effective repairs that keep you focused on what your business needs.
Less Effective HVAC Repairs Vs. More Effective HVAC Repairs
Imagine calling the cheapest commercial HVAC repair company from a quick search. You might think you've gotten a great deal, until you run into a repair that wasn't as effective as it could've been. Less reputable or trustworthy commercial HVAC technicians will just provide quick fixes that don't actually get at the root of the problem. This leaves you dealing with more issues and calling them more often, which can lead to them getting more money out of you.
Sure, our prices might not be the cheapest when compared to amateurs and other, less reputable companies on the market, but we get things fixed properly. A more effective HVAC repair will mean you actually end up calling us less and saving money that can be reserved for your expensive business needs.
Less Stress for YOU
Remember, the more effective and fast an HVAC repair is, the less stress you'll be dealing with in the long run. So, while our team might seem like a premier commercial HVAC service provider, the money you spend on us could actually turn into savings that would otherwise be spent on relieving your stress. Make things easier on yourself and your business by calling the best team in the area—and that's us!
Call Collier's Comfort today. True Comfort, True Savings!