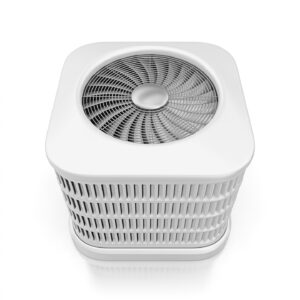 We've got record-breaking temperatures on their way this summer, and it's no mystery that we're trying to get every homeowner in our area ready for them. Sure, you could just flip the switch on your air conditioner and hope for the best, but sometimes that's not good enough. Let's avoid that worst-case scenario of dealing with uncomfortable temperatures on the hottest day of the year.
The truth of the matter is that air conditioning involves more than just your AC system itself. There are other factors to consider and they all can contribute to the temperature of your indoor air. Eventually, when these scorching hot temperatures hit our area, we'll be ready.
Just remember that none of these tips or fixes can replace actual professional air conditioning repair in Huntertown, IN. When you need serious help, our team should be the first one you call!
Best Practices for Better Results
When trying to deal with the summer heat, especially in this era where practically every summer is breaking temperature high records, you need to get creative. Sure, your air conditioner will be hard at work keeping temperatures lower than they are outside, but that might not be enough. Especially if temperatures reach 100 degrees and beyond, there's very little your AC can do without a helping hand.
That's what this blog post is all about! Here are some ways that you can help your AC keep your home comfortable on the hottest days of the year.
Watch for Sunlight
Sunlight contributes to a lot of temperature warming. While it's aesthetically pleasing to have sunlight in your home, and your tall windows might be the best part of your home, but they're also contributing to a rise in temperature. Draw your curtains, shades, or use sheets to block your windows so your air conditioner can work without the sunlight hurting your home's efficiency.
Unblock Your Vents
Let's be honest, things in your home have shifted around a lot since last summer. You got that new couch in November, the breakfast bar is now sitting in the other corner, and your TV cabinet switched walls… You get the point! If you have furniture blocking your air vents, your air conditioner is going to struggle to reach all of the nooks and crannies of your home. Unblock your vents to allow maximum airflow in your house.
Insulate Your Home
We all understand that old doors and windows are some of the most beautiful. Especially when they belong to an old, gorgeous house that you're proud of. The thing is, those old windows and doors could be very drafty, and they could be letting all your cooled air out! Try using some towels to block where air is escaping, or invest in some insulation to keep the cool air in.
Call for Repairs Soon
If your air conditioner is struggling no matter what you do, then you likely need repairs. Don't worry, we'll make this very simple. Just call us, tell us what the problem is, and we'll be there in a jiffy to fix your AC.
Contact Collier's Comfort for help with your air conditioner. True Comfort, True Savings.