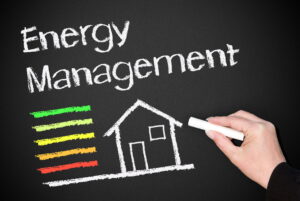 You're likely one of many homeowners in our area who are dealing with an air conditioner that's past its prime. No matter how many times you get it repaired, it's just not performing like it used to. We understand how bad this can feel.
While AC replacement might sound like a harsh experience, a savvy homeowner can turn it into an amazing experience to save money and upgrade their comfort.
Our job is to provide you with the knowledge, expertise, and hard work involved with air conditioning service in Andrews, IN. But we can also give you some great tips on how to save money when investing in AC replacement, as well as explore the cost-effective possibilities that could make your life a lot easier!
Improving Your Energy Efficiency
Energy efficiency is one of the most important aspects of air conditioning. The more energy your old AC unit consumes, the more you're paying month to month. Your carbon footprint will be larger, your home will suffer from too much electrical draw, and you'll see your budget ruined overnight.
A new AC replacement could be a great cost-effective solution for this situation. It doesn't just save you pennies on your energy bill. Newer, high-tech air conditioners consume a great deal less energy than older units. Sometimes this difference can be as much as 20%! Saving this much on your monthly energy bill soon adds up to some great savings.
You can measure the amount of energy you might save by looking at the SEER rating of your prospective replacement system. An air conditioner with a higher SEER rating will use less energy to cool the same amount of space. An inverter air conditioner upgrade might also save you money by running at different capacities!
Saving on Repair Costs
Yes, replacing an air conditioner is expensive. Do you know what else is expensive? Repairing an air conditioner.
Constant repairs can be a hassle. Once your air conditioner reaches 10–-15 years of age, it's actually less cost-effective to keep it around. Think of this wear and tear as a tax on your home comfort that can only be avoided by replacing it or not running it at all!
Replacement is just a clean slate that gives you peace of mind and savings for the future.
Additional Ways to Save
Want to know a secret? When you purchase an AC replacement, you might not even have to pay for some of it. Government organizations like the EPA, your local town, and even the large manufacturers all want homeowners to purchase higher efficiency systems that produce a lower carbon footprint. One big incentive for customers is the fact that they can get cash back after the purchase.
Tax credits.

These are offered by the local, state, or federal government to invest in high-efficiency systems.
Rebates.

This is money you can claim from a manufacturer after you purchase one of their new products.
Discounts.

Some HVAC providers give discounts on new installations when you're a part of their maintenance club!
Start Saving Today
The bottom line is that an air conditioner replacement might not be as expensive of an investment as you think!
Call Collier's Comfort for reliable AC replacement services you can count on.