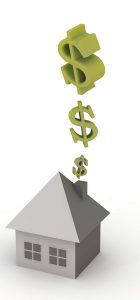 When it comes to beating the winter, having a heating system in place is only half the battle. The other half? Making sure that system is running at its full potential.
Many believe that the key to efficiency is by using energy saving tactics. While that's certainly true, what they forget is that you first need to make sure the system itself is up to par. Allow us to explain.
Make Sure You Have the Right System
If you're not satisfied with your heater's performance, maybe what you actually need is a different system. After all, no amount of upgrades or tactics will help you if you have the wrong system. Choosing the right system all depends on your own needs, as well as the kind of comfort you're looking for.
For example, some kinds of heaters heat faster than others, while others deliver heat through different methods entirely. Here are some of the main differences between each system:
Ductless Systems: These systems consist of individual air handlers, allowing you to control the temperature in each room. This level of control can only otherwise be had if you install a furnace with zone control.
Furnaces: Fast and affordable heaters. Capable of providing hot air in even the lowest of cold temperatures.
Heat pumps: Their method of heating may not feel as intense as a furnace, but certain brands can be even more efficient than furnaces.
Geothermal heat pumps: Similar to heat pumps, but capable of providing efficient heating all year long without relying on auxiliary heating.
Radiant heating: If you don't like the feeling of hot air blown onto you, maybe what you need instead is radiant heating. These systems heat objects in the room the same way a fireplace keeps you warm.
If you're certain you have the right system, you might also consider the system's efficiency level. It might be time to upgrade to a more efficient model if your current model doesn't seem to be paying off.
Ensure It's Running Properly
If you're certain you have the right system, the next thing is to make sure is capable of reaching its maximum efficiency rating.
Every heater has their own measurement for efficiency. For example, gas furnaces use the annual fuel utilization efficiency (AFUE) rating. If the AFUE rating is 80%, you can expect that it will output 80 BTUs for every 100 BTUs of natural gas. But that 80% is only a maximum rating! If your furnace is underperforming, the actual output might be less than that.
The only way to keep your heating system running at its maximum potential is by giving it regular maintenance. No amount of energy-saving tips will help you if your heater has worn-out components or displays the need for heating repair in Fort Wayne, IN.
Try Some Energy Saving Tactics
If you have the right system and it's performing properly, you can then move onto energy saving tactics. There are several dozen, but here are just a few of our favorites:
Program your thermostat to a particular schedule and stick to it. Upgrading to a smart thermostat can help with this.
Turn the heat down at bedtime—the human body is most comfortable at night when the room temperature is between 60 and 67 degrees.
Have your ceiling fans rotate clockwise at a low speed to trap heat inside the room.
For more advice, speak to one of our professional HVAC technicians. Contact Collier's Comfort today!