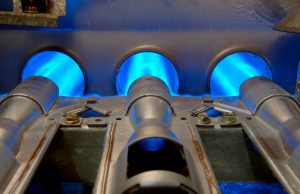 We're approaching the end of the heating season as winter slowly turns into spring. Ironically, this is the period when furnace breakdowns and serious heating repair jobs become the most common: not because you're running your system more often than normal, but because months of use have taken their toll. Unfortunately, a furnace breakdown isn't exactly something you can just ignore. There are still plenty of cold days to come in the next few weeks, and without proper heating, your home could turn into a popsicle very quickly.
The good news is that our emergency furnace repair services are available 24 hours a day, seven days a week. That means you can get a technician out in the middle of the night or over the weekend to get the problem corrected the right way. Having said that, emergency services do cost extra, and before you pay the additional cost, you need to determine if and when an emergency problem is called for. At the end of the day, only you can make that decision, but we've prepared a few tips to help guide you if you have some questions.
Err on the Side of Caution
When temperatures drop outside, a loss of heating can be more than a mere discomfort. It can create an active health issue, especially if you have vulnerable family members such as infants or the elderly. If there is ever any question of the health of your family, always err on the side of caution, and call in an emergency service rather than put anyone at risk.
How Serious Is the Cold Air?
A furnace breakdown can come at any time and for any reason. A well-insulated home can usually retain its heat reasonably well, especially if the temperature is warmer than it was earlier in the winter. If the weather isn't too cold and you can wait until regular office hours by bundling up, you can probably skip the emergency repairs and set up a regular repair call. If the temperature is quite cold and your home won't stay warm as long, then you should call for emergency repair services as quickly as possible.
How Long Do You Have to Wait?
The other main factor in determining whether emergency repairs are needed is the length of the wait. If, for example, the breakdown occurs in the early hours of the morning and it's just a short wait until a regular repair session can be scheduled, then you might be better off waiting. On the other hand, if the breakdown occurs at the beginning of a holiday weekend and it will be days or more before a regular repair service can be scheduled, it's usually worth it to call in emergency repairs and enjoy a comfortable home sooner rather than later.
If you need emergency repairs, make sure you trust the team you call. The trusted professionals at Colliers Comfort today. We provide quality furnace repair service throughout the Fort Wayne, IN area anytime: 24 hours a day, seven days a week!