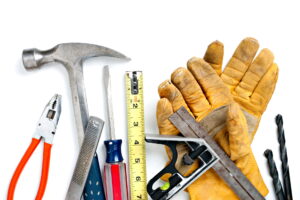 If you're considering heat pump installation in Fort Wayne, IN, you may be wondering what to expect out of the installation process. Even though heat pumps are fairly easy to install, it can still be an all-day process.
But when you know what to expect, you can be prepared for the installation to go as smoothly as possible. You can give us a call to schedule your in-home assessment so we can review the installation process in greater detail. In the meantime, you can keep reading to learn more about what to expect during a residential heat pump installation.
Installation Time
A lot of factors go into how long it takes to install a heat pump. If you have an existing central air conditioner or heat pump already in place, replacing it with another heat pump is easy because all of the existing connections will match up to what your new unit needs for operation. However, if you are installing a heat pump from scratch or replacing a different type of HVAC system with a heat pump, installation may take longer. You should go ahead and plan on installation taking about eight hours, or an entire working day.
You may be wondering what it is that takes so long, and we go into more detail below. But it is important to understand that the initial installation has a huge impact on how efficiently your heat pump can run across its entire lifespan. If heat pump installation is rushed and completed poorly, you can spend more on energy costs over the entire life of the unit – 15 to 20 years. But, if the installation is done correctly, you will have a highly efficient system that can save you money (instead of costing extra) every year on heating and cooling costs.
What to Expect
The first step in the installation process is actually taking out your old unit. We have to turn off all of the energy sources to your existing HVAC system and disconnect everything for safety. Once we haul out your old unit, we can assess the lines that connect through your home between the indoor and outdoor units. If any of these need to be replaced, we will do so. This can include electrical connections, drain lines and refrigerant lines.
After we upgrade any of the connections, we can begin installing your new unit. Keep in mind that a new air conditioner is not just plug and play. We have to charge the refrigerant, pressurize the system, and make sure that everything is working together as efficiently as possible.
Testing Your New Unit
Testing alone can take a couple of hours. And part of the testing process includes taking a look at your existing ductwork to see if there are any repairs or replacements that need to be made. Ductwork can often outlast your HVAC system, but it is not unusual to need to replace a section here or there and repair broken seals.
All of these steps together help your heat pump to work at its best. When we say "it's best" we mean that your heat pump can heat and cool your home using the least amount of energy possible. This is important for your energy costs, but also lessens the strain on the system. And the less wear and tear that it takes on, the longer lifespan it will have.
Final Details
Once everything is complete, we will review how to operate your new heat pump. We can offer you tips for how to select heating and cooling settings that maximize energy efficiency. We will also review homeowner maintenance expectations and encourage you to schedule annual maintenance appointments for your heat pump.
Since the heat pump operates year-round as both a heater and air conditioner, we ask you to schedule maintenance twice per year. Doing this can extend the lifespan of your heat pump and help you save on the cost of repairs over the years, even preventing unexpected breakdowns from happening.
True Comfort, True Savings. The team at Colliers Comfort is here to serve you. Schedule an appointment today for heat pump service.