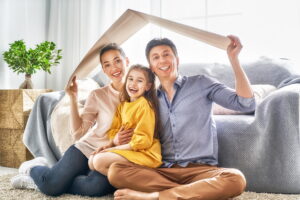 There are times when your air conditioner has problems that leave you wondering whether you need to make repairs or invest in a complete system replacement. We know this can be a difficult choice to make, and our team is here to help.
You can keep reading to learn our tips for how to decide when to repair versus replace your air conditioner. And when you do need AC replacement in New Haven, IN, we hope that you will give our team a call. We are always here to help answer your questions and even provide an in-home assessment where we can help you decide what's the best choice is for your home and family.
When to Repair Your AC
It's a great idea to repair your air conditioner if the expense is not too high. Making minor repairs to your AC unit is actually a great way to ensure that the system can last for much longer than the average lifespan. It is completely normal for small things to go wrong here and they're inside of your air conditioner.
Components can wear out and need to be replaced in order to keep working at their best. It's also a good idea to invest in repairs if your air conditioner is still on the new side and has an active manufacturer's warranty. In fact, your manufacturer's warranty may cover part or all of the repair costs, depending on what goes wrong.
When to Replace Your AC
There are other times that you should replace your air conditioner instead. For example, if repair costs are extremely high, it may want more sense to invest in a whole new air conditioning system instead of rolling the dice on a repair for an older system. Experts generally recommend that you not spend more than 50% of the cost of a whole new unit on any single repair.
However, if you are making frequent repairs to your air conditioner, you may also add all of those costs up together to reach that 50%. For example, if a brand new air conditioner would cost you $7,000, you would not want to spend more than $3,500 on any single repair or a series of repairs back-to-back. This is especially true if your air conditioner is reaching the end of its expected lifespan.
The average AC will last for around 15 years. Without proper care, your air conditioner may need to be replaced between 10 and 15 years. However, when you do take care of your air conditioner by completing your own monthly home owner maintenance tasks and also investing in professional maintenance each year, your air conditioner can easily last for 20 years or longer.
The Expert Difference
It can be a difficult decision to make, deciding between repairing or replacing your air conditioner. When you need help, our team is here. We can talk through your different options and help you understand each one completely. Then we can help you make the best decision for your home and family based on the findings from our assessment.
True Comfort, True Savings. The team at Colliers Comfort is here to serve you. Schedule an appointment today for air conditioning service.