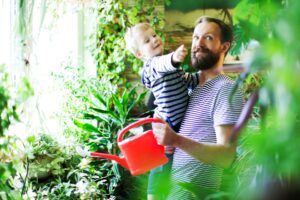 We don't mean to be alarmist by any means. The summer is a time for fun and outdoor activities, and we hope you are as excited as we are! The only reason why we want to bring up your air conditioner is in preparation for the hot temperatures ahead. Things will get hot and uncomfortable at some point, and the better a homeowner can alleviate these hot temperatures, the happier and more fun their summer will probably be.
So, what exactly can you do to alleviate those temperatures and keep things comfortable in your home? Well, that's what this post is for!
We've got a checklist of a few things that will keep your air conditioner in good shape for the coming summer. Just remember that tips and tricks can only go so far–you might end up requiring air conditioning service in Fort Wayne, IN. This is something that we can help you with!
Stay Prepared for AC Problems
Air conditioners can run into problems, and that's bad news if we're still in springtime. By being prepared for what lies ahead, you can make sure your air conditioner is in good shape for the coming months. Just remember that you should always schedule AC maintenance before the summer, and get in touch with us if you notice any problems.
Change the filter. Every air conditioning system has an air filter. This filter protects the coils from dust, dirt, debris, pests, and other problematic contaminants that would otherwise dirty up the system and cause a drop in efficiency. By changing out the air filter now, before the start of the summer season, you're putting your best foot forward.
Upgrade your thermostat. Your thermostat is responsible for communicating clearly between you and your air conditioner. If temperatures are too hot, your thermostat will tell your air conditioner to turn on and cool things down. The more modern your thermostat is, like a digital smart thermostat or a Wi-Fi enabled thermostat, the better your home's efficiency and comfort results will be. Consider upgrading your thermostat to get better temperature control.
Unblock your air vents. In order for your home to be cooled properly by your air conditioner, the air vents need to be cleared. Try moving your furniture around and allowing for maximum airflow throughout the rooms of your house.
Clean around the outdoor cabinet. Your air conditioner's outdoor cabinet has been through a lot the past few months. Take a hose and wash it off, ensuring you remove any dust, dirt, pebbles, sticks, pests, and other materials that might be blocking the vents.
Schedule services early! If you're not sure about the condition your air conditioner is in, then why not call us for services? We can quickly repair your air conditioner before the summer heat arrives, leaving you to enjoy your favorite summer activities without an abrupt halt in your air conditioning.
By following this checklist, you'll be treating your air conditioner with the respect it deserves before the summer heat hits.
For more help with your AC, call Collier's Comfort. True Comfort, True Savings!