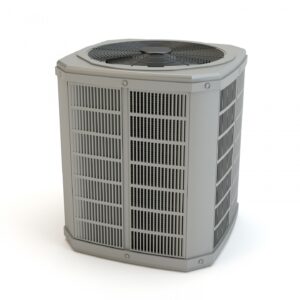 We've been hit hard this year by hot temperatures, and things are only going to get hotter as we jump right into August. Many homeowners are struggling with air conditioners that are ten years old, running inefficiently, or just cost too much to maintain. We completely understand, which is why we want to highlight the benefit of replacement services, as well as clue you into a great promotion we're running.
So, let's talk about efficiency ratings, affordable replacement systems, and what replacement services really entail. We won't push you towards a specific product because every home and budget is different, but we do want to talk about why replacing your aging system now could be the best move for the future!
Don't forget—regardless of whether you need AC repair in Roanoke, IN or a whole-system replacement, our team is the one to call!
When to Think About Replacement
Before you decide on a replacement, it's important for you to know just when replacement is necessary. After all, repairs are always more affordable, so deciding to replace your whole system needs to be a well-thought-out choice. Here are a few reasons why replacement is a good option:
Age. An air conditioner is only supposed to last between 10-15 years at most. Anything beyond this and you'll start to see a dramatic decrease in efficiency, performance, and stability.
Inefficiency. Over time, your air conditioner is going to start running up the energy bill. The only real way to stop this kind of problem is with a newer, more efficient, system replacement.
Poor Comfort. It doesn't matter how attached you are to your air conditioner—if it can't keep your family cool and comfortable, then it's not worth the cost.
Frequent Repairs. As an air conditioner gets older and in worse shape, it's going to require more frequent repairs. This can be a huge downside to owning an AC and warrants a full system replacement.
One Expensive Repair. If the compressor or some other expensive component needs to be replaced, then you might be better off buying a whole new system.
When Repairs Will Do Just Fine
We just talked about when replacement services can help, but we need to also discuss when you should invest in a repair job.
If your system doesn't check off any of the boxes above, or you think it's still got a lot of life left in it, then you should absolutely call for repairs. Repairs will always be more affordable, and unless you're ready to take a step towards a system upgrade, we recommend that homeowners repair their air conditioners until they're sure it's time to retire them.
We Have a Solution!
If you're hesitant about replacement because of the cost, then we've got a great deal for you. We're offering the installation of Lennox 13-SEER AC systems that can easily and efficiently cool your entire home. They're central, single-stage air conditioners, which means they're some of the most affordable models on the market when it comes to a new system installation.
Don't just deal with your subpar system because you're scared to make an investment. This system is affordable, efficient, and it will provide you with quality temperatures and savings for years to come!
Contact Collier's Comfort for quality replacement services. True Comfort, True Savings.