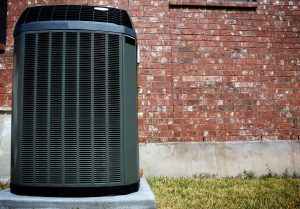 Spring has arrived, and summer won't be too far behind. As temperatures warm and the mercury in the thermometer rises, local homeowners are going to be using their air conditioners with increasing frequency. Now is the time to get your system checked for any problems you may encounter in the future, especially in the case of older air conditioners that have seen regular use for many years. Doing so can save you money in a number of different ways, as well as improving the overall functioning of your air conditioner.
It Starts with Service
We recommend scheduling a maintenance session for your air conditioner every spring. A trained technician will come to your home and perform a tune-up on your system, devised to perform two very specific functions:
Check for potential problems. Big problems usually start out as small ones, and a professional can spot the signs that something is wrong well before a breakdown occurs. The maintenance session allows the technician to give your AC a thorough look, and schedule a repair session later in the spring as needed.
Deal with all the little things. Not every problem with the air conditioner requires a bull-bore repair session to solve. Little things like loose bolts and clogged filters can reduce your system's efficiency and may lead to much bigger problems down the line. A maintenance session allows the technician to deal with all of those issues: changing the filters, tightening loose fittings, lubricating moving parts and otherwise ensuring that everything is ship-shape.
What are the Benefits?
The benefits of air conditioning maintenance are subtle, but can make a big difference where they count the most: your wallet. Specifically,
If larger repairs are needed, discovering the issue now gives you the time to address them properly, before the weather gets too hot. Contrast that with scrambling in the face of an unexpected breakdown in the middle of summer.
Repairs are also likely to be less expensive, since catching the problem early means that the damage has not had as much time to spread.
Addressing little problems allows your system to function more efficiently, wasting less energy and doing its job better. That can end up saving you a great deal in monthly costs over the summer, and performing maintenance now means you'll be able to enjoy those savings as soon as the temperature starts to rise.
When applied regularly over time – at least once a year – maintenance sessions can help lower the amount of wear and tear that takes place on your system. Not only does that lower the chances and frequency of a future breakdown, but it can extend the life of your system by months or even years in some cases: helping you make the most of a very expensive investment.
If you haven't scheduled a maintenance session from the air conditioner in your Fort Wayne, IN home in some time, now is a great opportunity to do so. Call the friendly professionals at Collier's Comfort today and set up an appointment!