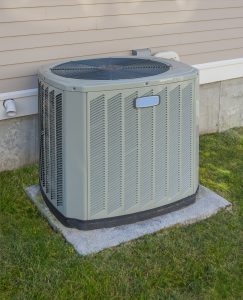 It can be tough to know when your air conditioner needs to be replaced. Air conditioners are expensive and most people run them into the ground before removing an old one and putting a new one in its place. If you don't think your system is going to make it until the fall, now is the time to act. Doing so allows you to enjoy the increased efficiency and other benefits of a new system, as well as eliminating any worries you may have about breakdowns in the heat of the summer.
But how do you know when that time is? When is it time to put the old system out to pasture and when should you let it continue running for another year or two? Only you can answer that question, but there are two very strong guidelines that can help you make up your mind.
1.      The Status of the Warranty
As long as the warranty is in effect, you won't be charged for replacement parts when the system suffers damage in most cases. You'll only need to pay for the technician's labor. That tends to make repair the much less expensive option than replacement and as long as your system's warranty is in effect (most last from 8-12 years after purchasing the system), you should probably opt to fix the old system instead of installing a new one.
Even if the warranty has expired, a given repair job can still be moderately low (depending on the exact nature of the problem), and with regular maintenance and care, your system can last for years after the expiration of the warranty. However, without that protection in place, you should give more serious consideration to replacement, especially if the second condition, discussed below, is in effect.
2.      The Costs of Running It
If the warranty has expired, it's time to give a close look at the costs involved in running your system. Most of the time, that means a breakdown requiring repairs. Obviously, if the repair job costs more than you think the system is worth, you're better off investing the money in a new system rather than keeping the old one limping along. Having said that, if you have to schedule more than two repair sessions in the same twelve months – regardless of how major or minor that are – that's usually a sign that your system is on its last legs.
In addition, monthly costs may determine if you need a new system. Your air conditioner may have nothing strictly wrong with it, but older systems have a lot of worn parts, which can impact their effectiveness considerably. That translates to higher monthly bills and if you don't think your budget can stand up to it this summer, then now is the time to act. The savings you enjoy could offset the initial cost of replacement, as well as giving your wallet a break.
Here in Fort Wayne, IN, top-notch air conditioning replacement and repair can be performed by the pros at Collier's Comfort.